Inca Jungle trek to Machu Picchu 3 Days
If you would like to take an alternative route to Machu Picchu, packed with adventure and in only a short time, join us on our Inca Jungle Trail 3 Days 2 Nights! We'll go biking, rafting, zip lining, and hiking before we visit the magical Inca city of Machu Picchu.
Itinerary
1 Day: Cusco – Huayllabamba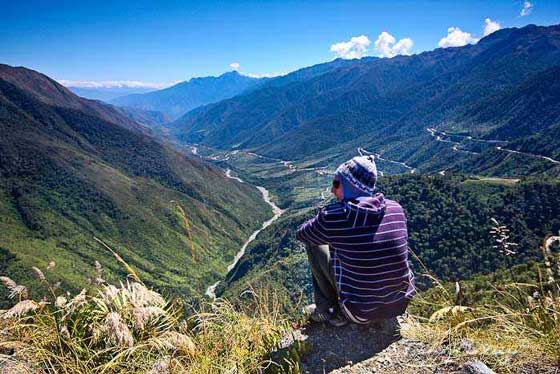 Today we'll start our Inca Jungle Trail! We'll pick everyone up from their hotels in the morning and leave Cusco, driving for about 2 ½ hours to Abra Malaga at 4350 meters altitude. 5 minutes down the road from Abra Malaga we'll organize our bikes and start our downhill Inca Jungle Trail biking adventure! We'll bike downhill for 3 to 4 hours, passing by fruit trees and parrots flying overhead. Our destination is Santa Maria, a small town, where we'll have lunch in a local restaurant before we go on our next adventure! We'll take a short ride to the Vilcanota River where we'll go rafting for about 1 ½ hours down one of the most popular routes in Cusco which is part of our Inca Jungle Trail trip! After our exciting afternoon of rafting, we'll return to Santa Maria where we'll have dinner in a local restaurant and overnight in a local family lodging.
Meals : L/D
Accommodation : Local family lodging
Maximum Altitude : 4350m
Minimum Altitude : 1250m
Distance travelled : 70KM | 43.50mi
Approximate biking time : 3-4 hours
Day 2: Santa Maria – Santa Teresa – Hidroelectrica – Aguas Calientes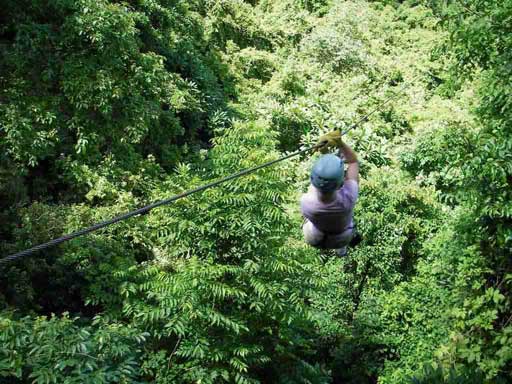 Today we'll start with an early breakfast, before starting our next part of the Inca Jungle Trail, taking a vehicle to Santa Teresa. The ride will take a little more than an hour and we'll go to the "Cola de Mono" zip line camp. Here we'll have an exciting 2 hours to enjoy a zip line adventure, sliding from one part of the valley to the other with great views of the valley below and the natural landscapes surrounding you as you zip by! After our zip line adventure, we'll continue our Inca Jungle Trail by taking transportation to Hidroelectrica where we'll enjoy a lunch made from local foods. From Hidroelectrica, we'll walk to Aguas Calientes along the railroad tracks. This part of the Inca Jungle Trail is easy since the way to Aguas Calientes is relatively flat and will take about 3 hours. In Aguas Calientes we'll go to our hotel and drop off our things and if you have time you have the option of going to the local hot springs (entrance fees are about 10 Peruvian Soles). We'll have dinner and stay overnight in Aguas Calientes so we'll be refreshed for our visit to Mach Picchu tomorrow!
Meals : B/L/D
Accommodation : Hotel
Maximum Altitude : 2100m
Minimum Altitude : 1500m
Distance hiked : 10km | 6.21mi
Approximate walking Time : 3-4 hours
Day 3: Aguas Calientes – Machu Picchu – Ollantaytambo - Cusco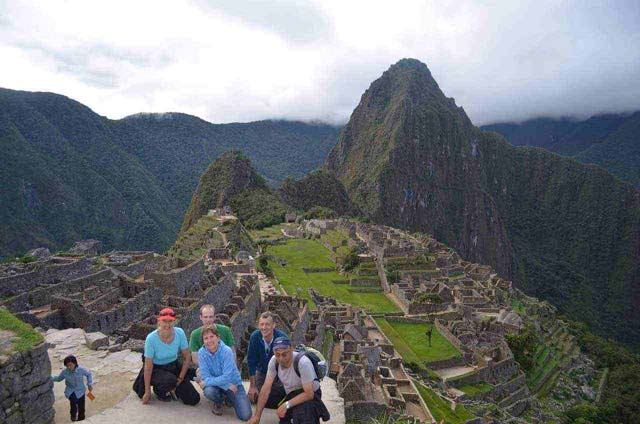 On our final day on our Inca Jungle Trail we'll visit Machu Picchu! We will start our day early by waking up around 4:00am to have breakfast and start our trek up to Machu Picchu. The hike uphill will take about 1 ½ hours.
Once we can enter, you will need to show your passport and your ISIC (International Student Identification Card) if you booked your Inca Jungle Trail with a student discount. We'll have a 2 hour guided tour of some of the most important areas of Machu Picchu. After your tour, you'll have time to roam around this magical city on your own, free to take pictures and imagine how the Incas had used this site hundreds of years before.
From Machu Picchu, you'll take one of the buses back to Aguas Calientes where, if you have time, you can have lunch (not included as part of your Inca Jungle Trail) and buy souvenirs and snacks for your return to Cusco. According to your train schedule, you'll take the Expedition train from Aguas Calientes to Ollantaytambo. You'll arrive in Ollantaytambo later that afternoon where you will be picked up and driven back to Cusco where you should arrive around 10:30pm.
Note: The time table for the trains may change according to the train company's availability. There will also be changes to your itinerary and price if you decide to change your departure time, or upgrade to the Vistadome Train. If you booked later than most of your group for your Inca Trail Trek to Machu Picchu, you may not be in the same train as the rest of your group.
Meals : B
Maximum Altitude : 2430m
Minimum Altitude : 2100m
Distance travelled : 7km | 4.35mi
Approximate walking Time : 1 1/2 hours
What's Included
Briefing (usually scheduled one or two days before your trek).
Tourist transportation to beginning of Inca Jungle Trail.
Professional bilingual tour guide.
Bikes and biking equipment.
1 night in local basic lodging along route and 1 night touristic hotel in Aguas Calientes.
Machu Picchu entrance ticket.
First Aid Kit.
Professional bilingual (Spanish/English) guide (guides who speak other languages upon request).
Meals: 2 breakfasts, 2 lunches, 2 dinners (vegetarian, vegan, etc. dietary requirements available if requested during time of booking at no extra charge).
1 Bus ticket from Machu Picchu to Aguas Calientes.
Expedition Train from Aguas Calientes to Ollantaytambo (see note about train availability, changes in times, etc.).
Transportation from Ollantaytambo to Cusco.
Not Included
Breakfast on 1st day, Lunch and dinner on the last day.
Entrance fees for Thermal Baths in Aguas Calientes ($4).
Water for your water bottles. You can buy water along the way or bring water purification tablets.
Activities and items not included in the itinerary.
Extras for this Tour
Trekking poles/Walking Sticks
Supplemental single room
Upgrade in class from Expedition Train service to Vistadome (panoramic) Train service
Huayna Picchu entrance ticket. Make sure to book early since there are limited spaces available and they can sell out quickly!
Entrance fee for hot springs in Aguas Calientes
Extra money to buy snacks, water, tips, etc.
What to bring for your Tour
Original passport
International Student Identity Card (ISIC) if you have a student discount
Walking boots/shoes
Waterproof jacket/rain poncho
Warm jacket, hat and gloves
T-shirts
Comfortable trousers
Sun hat
Sunglasses
Sun protection cream (factor 35 recommended)
Re-usable plastic or metal water container or camel bags
Water
Insect repellent
Toiletries
Personal medication
Camera
Optional items to bring for your Tour
Shorts
Walking stick (with rubber tip)
Plasters and bandages
Sandals
Extra money for personal expenses, tips, lunch on last day, snacks, etc. We recommend that you bring around 200 Peruvian Nuevos Soles
Bathing suit for the hot springs in Aguas Calientes
Discounts
Itinerary may change according to the climate and health status of the trekkers.
Train times for the Expedition train to Ollantaytambo may change according to the train company's availability and will be confirmed close to the time of the trek. If someone books later than most of the group, we may not be able to provide the same train as the rest of the group.
Change to earlier/later train time at time of booking (price depending on train availability)
Tips/gratuities not included but are optional according to the services rendered
Notes for your Tour
Shorts
Walking stick (with rubber tip)
Plasters and bandages
Sandals
Extra money for personal expenses, tips, lunch on last day, snacks, etc. We recommend that you bring around 200 Peruvian Nuevos Soles
Bathing suit for the hot springs in Aguas Calientes
| | |
| --- | --- |
| Trip style: | Archaeological, Cultural, Landscape, Ecological, Camping |
| Activities: | Biking, rafting, zip line, trekking and visit Machu Picchu. |
| Departures Dates: | Every day from March to January (please check availability in our groups) |
| Visited Places: | Cusco – Abra Malaga – Santa Maria – Santa Teresa - Hidroelectrica – Aguas Calientes. |
| Physical Grade: | medium |
| Inca Jungle: | *Service Group/Shared |