Cusco and Inca Jungle Trail 7D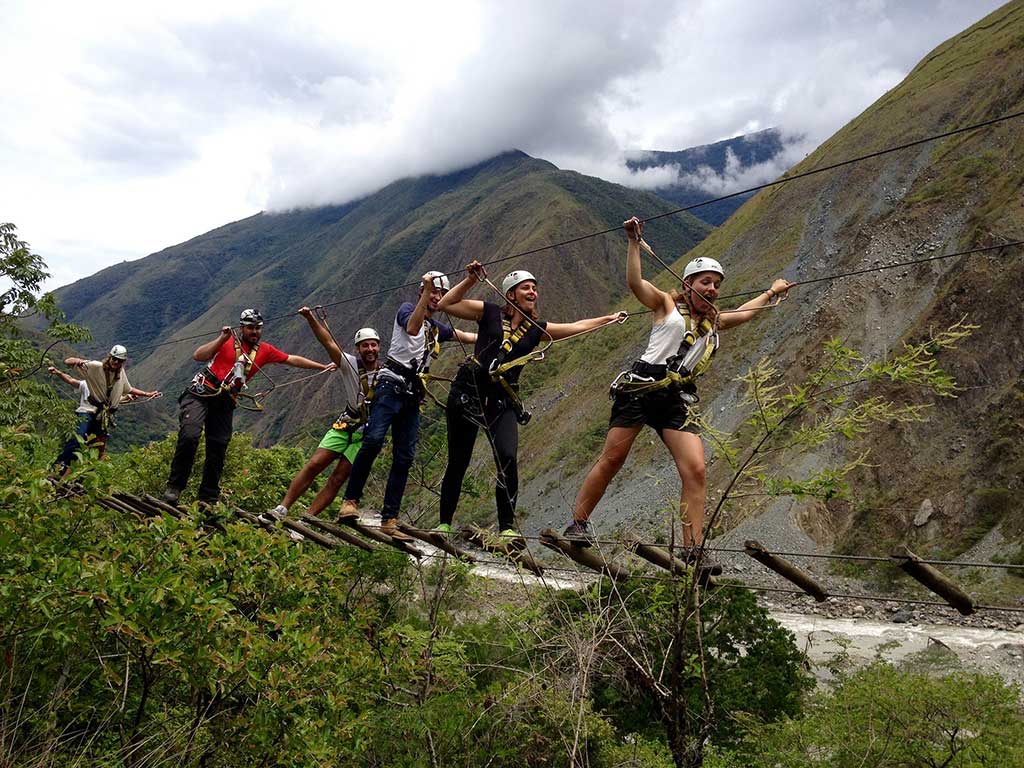 Cusco and Inca Jungle Trail to Machu Picchu 7 days
The Inca Jungle Trail to Machu Picchu is a great alternative to the Classic Inca Trail. The Inca Jungle Trail is packed with adventure since you'll be able to hiking, biking, rafting, and ziplining! We'll also hike along an authentic Inca Trail along the way!
Availability for the Inca Jungle Trail to Machu Picchu 7 Days / 6 Nights
Daily departures are available throughout the year, even though the recommended period for this trek is April to October because it is the dry season.
All private service departure dates are adapted to your request any day you choose. Also contact us for group departure date availability.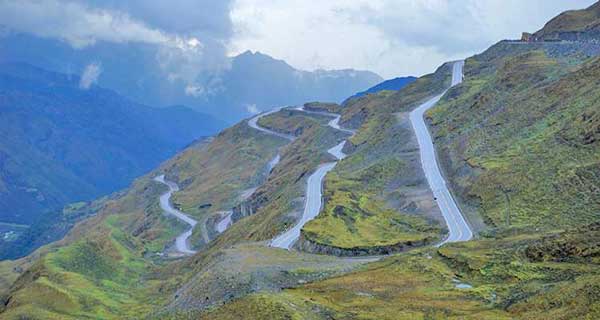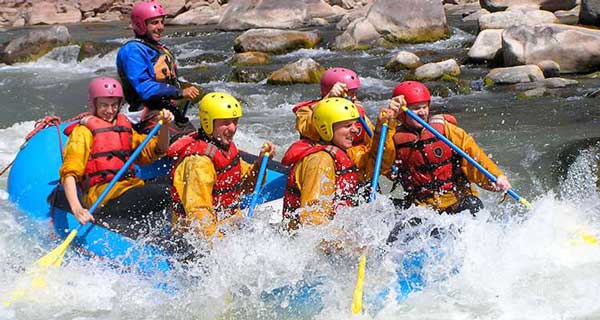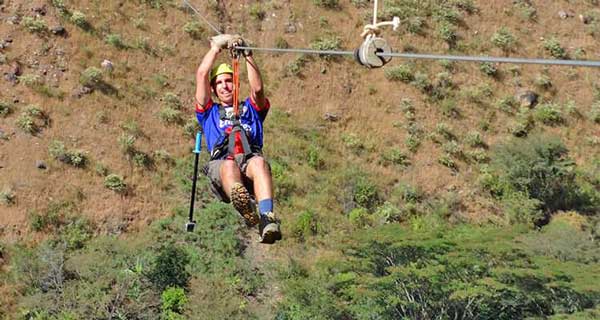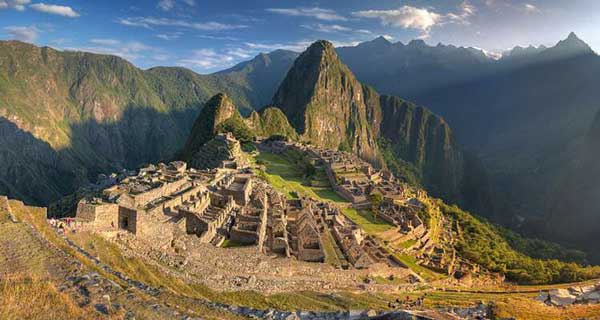 Itinerary
Day 1: Arrival Cusco – Transfer to Hotel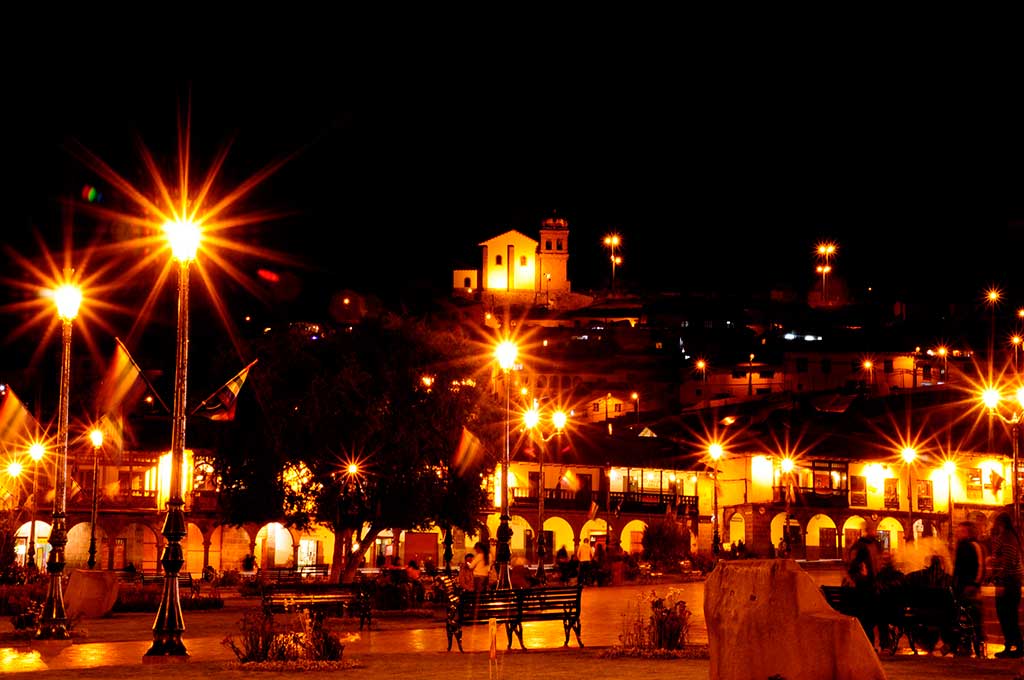 We'll start your time in Cusco by picking you up from the airport or bus terminal and bringing you to your hotel. You'll have some time to relax and acclimatize to the altitude. Overnight in hotel.
Day 2: Cusco City Tour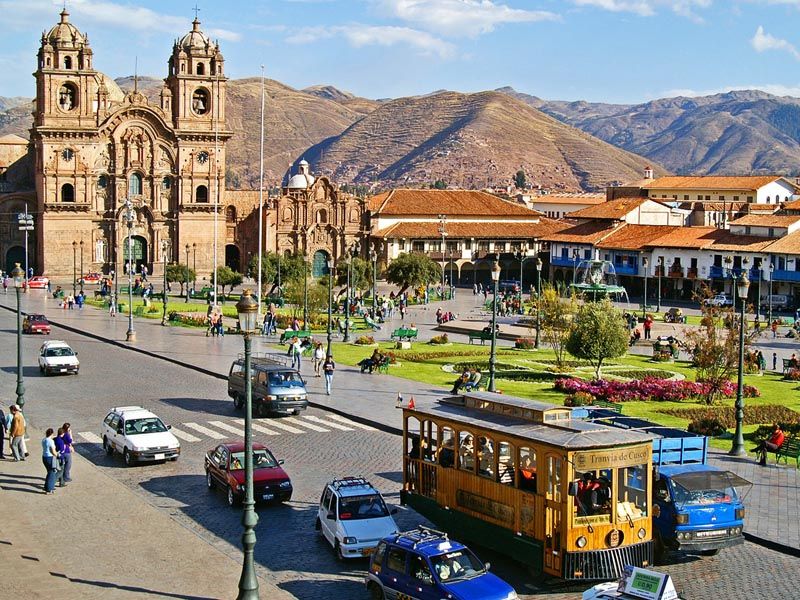 On your second day in Cusco we'll tour some of the archaeological remains left behind by the Incas.
This City Tour will last about 5 hours, so you'll have some time to explore Cusco on your own as well. We will start with Koricancha / Santo Domingo Monastery. The Santo Domingo Monastery was built on the ruins of Koricancha, which was one of the most important temples the Incas used to worship the Sun God. It was said to have been covered in gold and filled with golden statues, but the Spanish conquistadors looted the temple and tried to destroy it. But you can still see a part of the temple and it is now part of the monastery.
From here we'll also visit Sacsayhuaman which is outside of the city of Cusco. This is a very large and impressive structure even though there are only remnants of the original site. Some of the enormous blocks weigh over 100 tons! Sacsayhuaman is also called 'Head of the Puma' since Cuscowas built in the form of a puma and Sacsayhuaman was where the head of the animal would be.
Close by Sacsayhuaman you'll be able to visit the Inca site of Q'enqo meaning 'labyrinth.' Experts believe this site was used for ceremonial purposes. This is also the beginning of the famous Inti Raymi festival.
PucaPucara is considered to be a 'tambo' which were control points made throughout the Inca Empire. Pucapucara is believed to be a controlled entry point for those wanting to enter the city of Cusco. Tambomachay is located outside of the city of Cusco and is believed to be a temple dedicated to the worship of water. Experts think it was an import ceremonial place of worship because of the detail of the stonework. Overnight in hotel.
Day 3: Inca Jungle Trail to Machu Picchu (1st Day)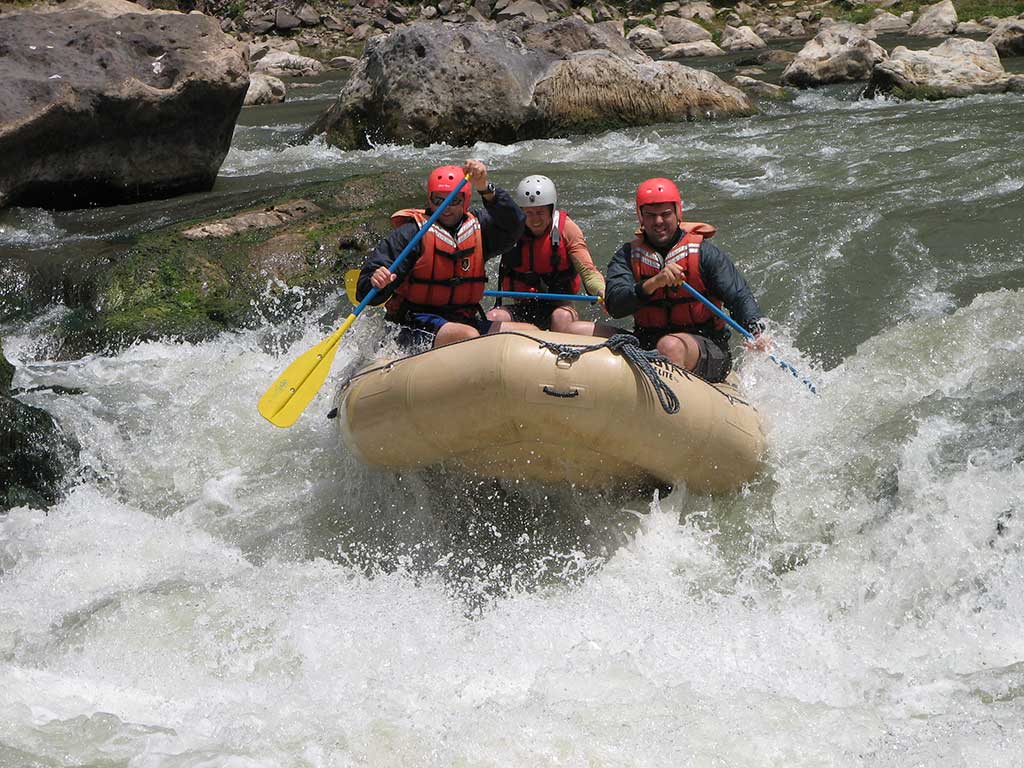 Cusco – Abra Malaga – Santa Maria
On our first day of our Inca Jungle Trail we'll start buy picking everyone from their hotels at around 7:00 in the morning and leaving Cusco for Abra Malaga at 4350 meters altitude. We'll start the Inca Jungle Trail 5 minutes down from Abra Malaga, stepping on our bikes and going downhill for 3 to 4 hours, passing by coffee plantations and fruit trees filled with oranges and mangos, with changing climates as you descend.
We'll end our ride in Huamanmarca and take our transportation to Santa Maria at 1250 meters, about 15 minutes away. We'll have lunch in Santa Maria in a local restaurant. In the afternoon we'll take a ride to the VilcanotaRiver where we'll go rafting! This part is a lower level raftingexperience so everyone will be able to do this, but definitely one of the most exciting parts of our Inca Jungle Trail! We'll return later in the afternoon for dinner at a local restaurant and stay overnight in a small local family lodging.
Meals : B/L/D
Accommodation : Local family lodging
Maximum Altitude : 4350m
Minimum Altitude : 1250m
Distance travelled : 70KM | 43.50mi
Approximate biking time : 3-4 hours
Day 4: Inca Jungle Trail to Machu Picchu (2nd Day)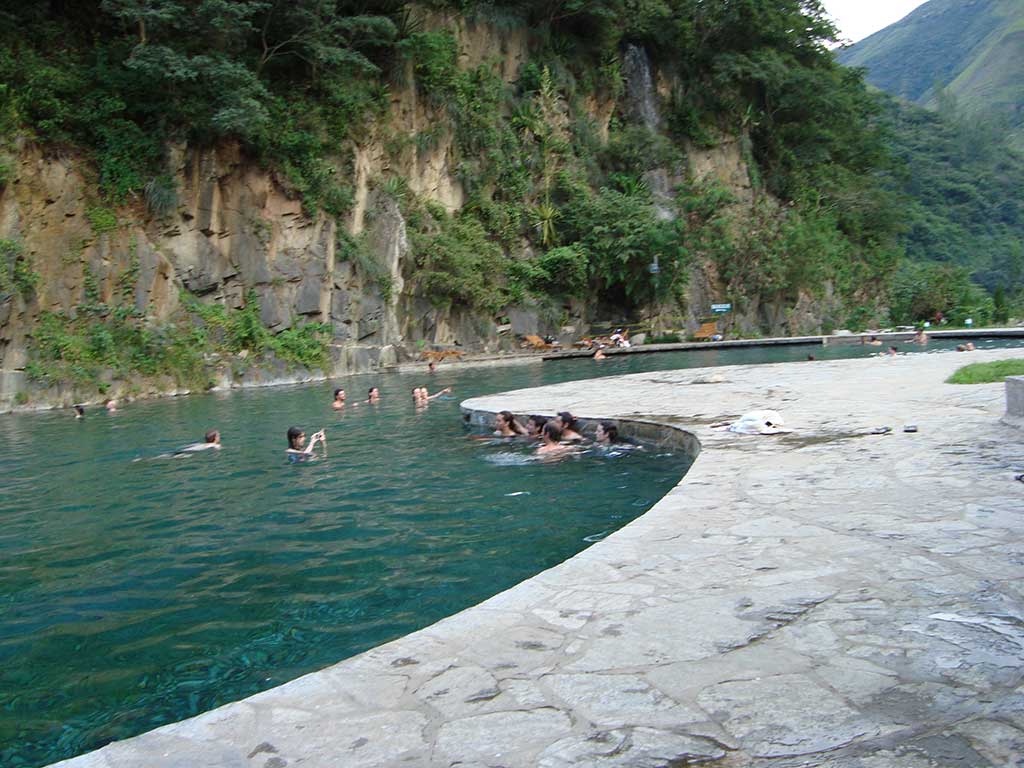 Santa Maria – Qellomayo – Cocalmayo – Santa Teresa
Today we'll start our day with breakfast at around 7:00am before hiking the Inca Jungle Trail. This will likely be one of your harder days along the Inca Jungle Trail since we'll be hiking for 7 to 8 hours today! We'll start our hike by leaving Santa Maria which is at 1250 meters and hiking along a part which is along the local road then an hour up an original Inca trail which is at 1750 meters, giving us great views of the area.
We'll pass by parts of the jungle, coffee and coca leaf plantations and around 4 to 4 ½ hours into our trek, we'll arrive in the small community of Qellomayo where we'll have lunch. After lunch we'll continue our hike, walking along the river at an easy uphill slope for about 2 ½ to 3 hours until we reach the hot springs of Cocalmayo. We'll spend some time soaking in the hot water baths and relaxing after our long hike along the Inca Jungle Trail today. After 1 to 2 hours in Cocalmayo, we'll take local car/bus to Santa Teresa which is at 1500 meters and only about 20 minutes away. Here we'll have dinner together at a local restaurant and stay the night at a local family lodging.
Meals : B/L/D
Accommodation : Local family lodging
Maximum Altitude : 1750m
Minimum Altitude : 1250m
Distance travelled : 20KM | 12.43mi
Approximate walking Time : 7-8 hours
Day 5: Inca Jungle Trail to Machu Picchu (3rd Day)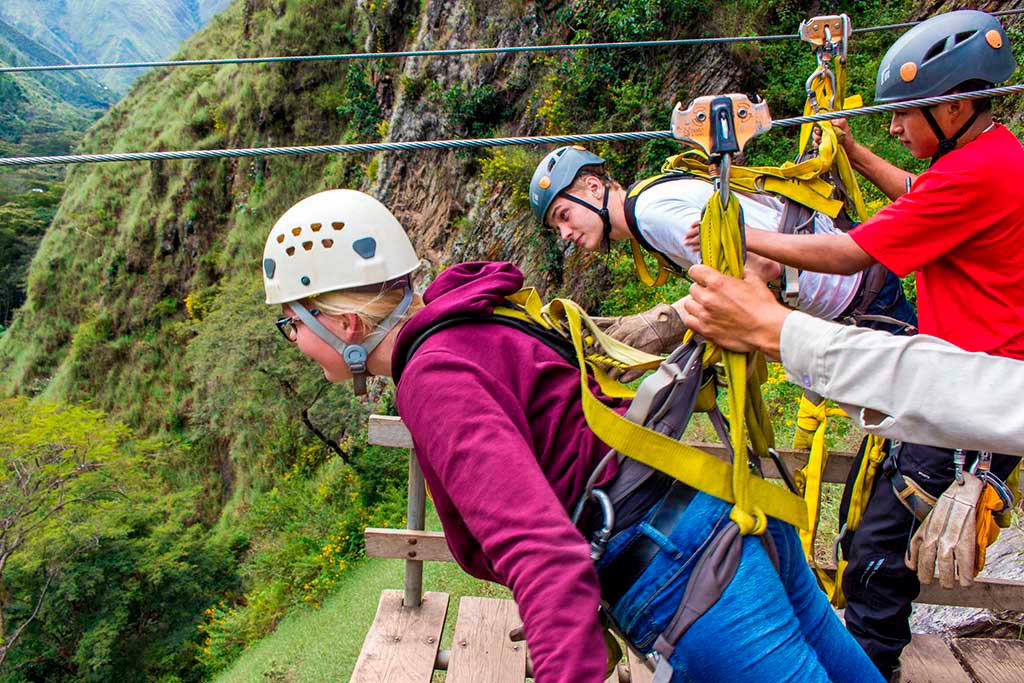 Santa Teresa – Hidroelectrica – Aguas Calientes
On our third day of the Inca Jungle Trail, after an early breakfast, we'll take a car/bus to a zip line camp of "Cola de Mono" about 20 minutes away. We'll be able to zipline for about 2 hours across the valley, crossing it from mountain to mountain for a thrilling adventure! After this exciting thrill ride part of our Inca Jungle Trail experience, we'll take a ride to Hidroelectrica where we'll enjoy a lunch made with local foods.
After lunch we'll hike along the railroad tracks from Hidroelectrica to Aguas Calientes which is at 2000 meters and also known as Machu Picchu Town. This part of the trek is only about 10 KM and along a relatively flat terrain. When we arrive in Aguas Calientes we'll go to our hotel to relax a little before our dinner. We'll stay overnight in a hotel, enjoying a hot shower after our trek today and to get a good night's sleep for our visit to Machu Picchu tomorrow!
Meals : B/L/D
Accommodation : Hotel
Maximum Altitude : 2100m
Minimum Altitude : 1500m
Distance travelled : 10KM | 6.21mi
Approximate walking Time : 3 hours
Day 6: Machu Picchu Sunrise Tour – Return Cusco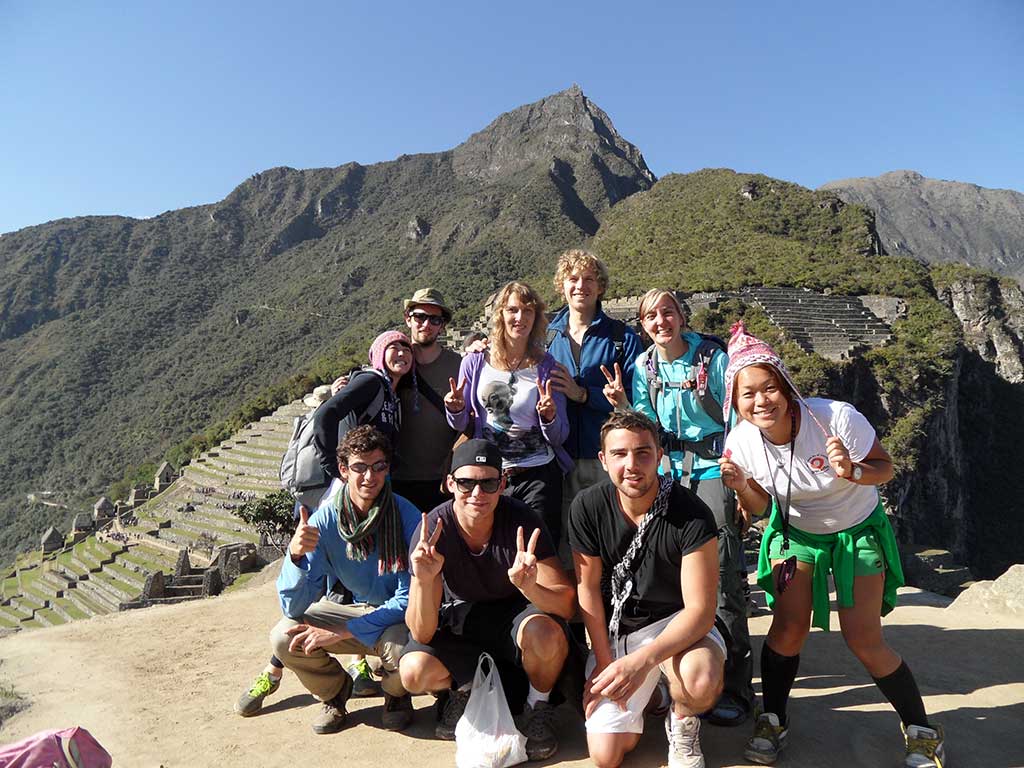 Aguas Calientes – Machu Picchu – Ollantaytambo - Cusco
Today we will be visiting Machu Picchu! We'll wake up very early and have our breakfast at around 4:30am before we hike up the switchback trail to Machu Picchu. The hike up will take about 1 ½ hours. Remember to bring your passport which matches your Machu Picchu entrance ticket as well as your ISIC (International Student Identification Card) if you booked with a student discount. When we enter, our guide will give us a tour of the main areas of this ancient city which will take about 2 hours.
Afterwards we'll have time to roam around Machu Picchu on our own to discover the enigmatic energy which comes from this Inca city. When you've walked around, taken pictures and enjoyed the view of the surrounding valley and mountains as well, you can take a bus down to Aguas Calientes. If you've given yourself enough time, you can have lunch or buy snacks for your trip back to Cusco. You'll take the Expedition train to Ollantaytambo in the late afternoon and once there, we'll pick you up and drive you back to Cusco.
Note: The time table for the trains may change according to the train company's availability. There will also be changes to your itinerary and price if you decide to change your departure time, or upgrade to the Vistadome Train. If you booked later than most of your group for your Inca Trail Trek to Machu Picchu, you may not be in the same train as the rest of your group. Overnight in hotel.
Meals : B
Maximum Altitude : 2430m
Minimum Altitude : 2100m
Distance travelled : 7km | 4.35mi
Approximate walking Time : 1 1/2 hours
Day 7: Departure Cusco
Today we'll leave Cusco. We'll pick you up from your hotel and bring you to the airport or bus terminal. This will be the end of our services.
What's Included
Not Included
Extras for this Tour
Trekking poles/Walking Sticks
Supplemental single room
Upgrade in class from Expedition Train service to Vistadome (panoramic) Train service
Huayna Picchu entrance ticket. Make sure to book early since there are limited spaces available and they can sell out quickly!
Entrance fee for hot springs in Aguas Calientes
Extra money to buy snacks, water, tips, etc.
What to bring for your Tour
Original passport
International Student Identity Card (ISIC) if you have a student discount
Walking boots/shoes
Waterproof jacket/rain poncho
Warm jacket, hat and gloves
T-shirts
Comfortable trousers
Sun hat
Sunglasses
Sun protection cream (factor 35 recommended)
Re-usable plastic or metal water container or camel bags
Water
Insect repellent
Toiletries
Personal medication
Camera
Optional items to bring for your Tour
Shorts
Walking stick (with rubber tip)
Plasters and bandages
Sandals
Extra money for personal expenses, tips, lunch on last day, snacks, etc. We recommend that you bring around 200 Peruvian Nuevos Soles
Bathing suit for the hot springs in Aguas Calientes
Discounts
Itinerary may change according to the climate and health status of the trekkers.
Train times for the Expedition train to Ollantaytambo may change according to the train company's availability and will be confirmed close to the time of the trek. If someone books later than most of the group, we may not be able to provide the same train as the rest of the group.
Change to earlier/later train time at time of booking (price depending on train availability)
Tips/gratuities not included but are optional according to the services rendered
Notes for your Tour
Shorts
Walking stick (with rubber tip)
Plasters and bandages
Sandals
Extra money for personal expenses, tips, lunch on last day, snacks, etc. We recommend that you bring around 200 Peruvian Nuevos Soles
Bathing suit for the hot springs in Aguas Calientes
| | |
| --- | --- |
| Trip style: | Archaeological, Cultural, Landscape, Ecological, Camping |
| Activities: | Biking, rafting, zip line, trekking and visit Machu Picchu. |
| Departures Dates: | Every day from March to January (please check availability in our groups) |
| Visited Places: | Cusco, Koricancha, Sacsayhuaman, Q'enqo, PucaPucara, Tambomachay, Abra Malaga, Santa Maria, Santa Teresa, Hidroelectrica, Aguas Calientes |
| Physical Grade: | medium |
| Inca Jungle: | *Service Group/Shared |