Choquequirao Trek in 4 days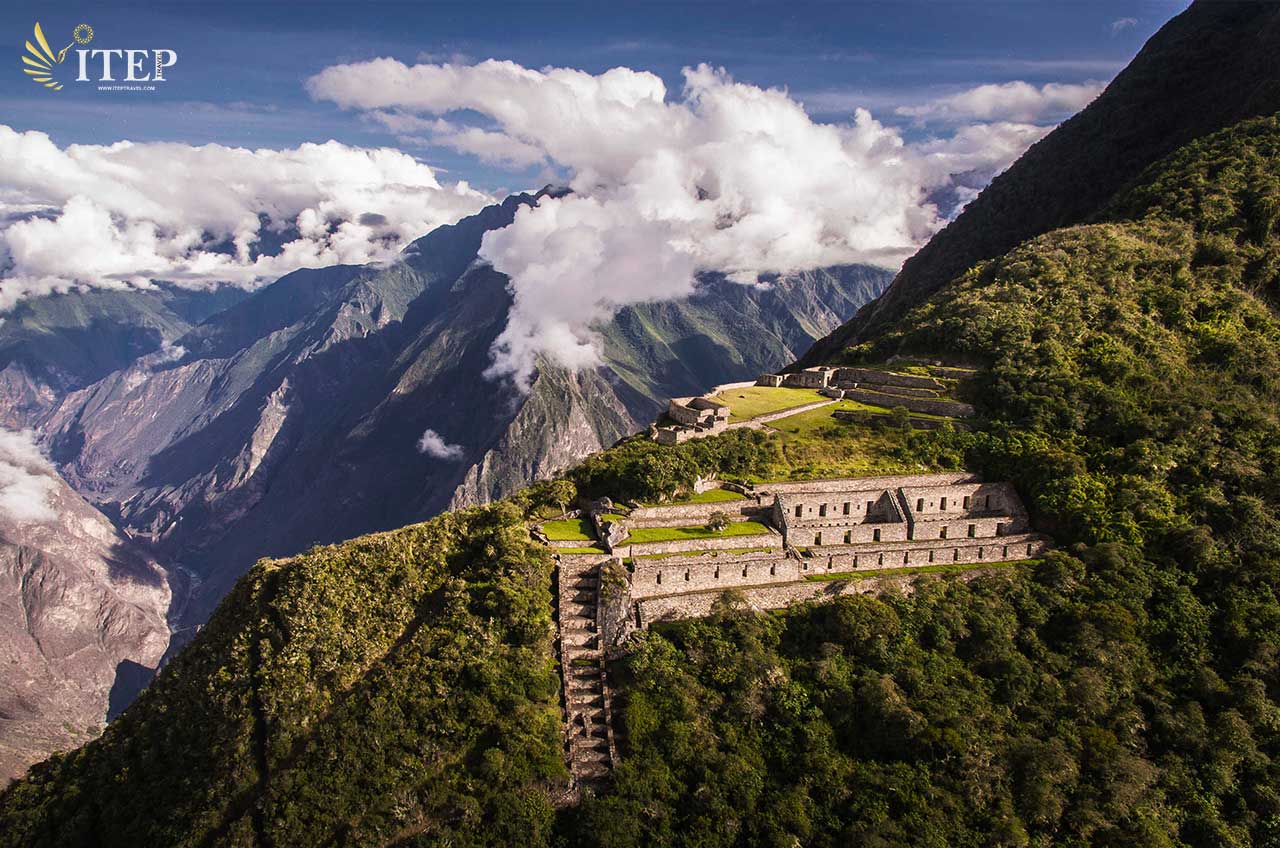 Take an adventure through the best flora and fauna of Peru and incredible wildlife to the magnificent Inca site of Choquequirao, guarded by the amazing condor, where the gods of the Incas once ruled. Choquequirao is one of the most important Inca sites in Peru and has more than just ruins to offer.
Choquequirao (means golden cradle in quechua) is the sister city of Machu Picchu because of their architectural and structural similarity. It is considered as the last Inca refuge. This archaeological complex resisted for decades the Spanish conquerors. You can appreciate the grandeur of his work with a perfect architecture and aesthetics. This complex is part of the system of the Andean citadels in the Vilcabamba Valley. In the Inca times it was united with the archaeological group of Machu Picchu with a complex network of Inca roads. It is currently visited and toured by tourists as scholars of world history. Its flora and fauna of high forest and its topography also attract the attention of the visitors. This archaeological group has several Inca constructions and for that reason was declared Cultural Heritage by the Governments of France and Peru.
Trek Duration : 4 Days / 3 Nights
Accommodation: 3 nights in tent
Type of Trek : Culture, Adventures and Trek on the Andes
Activities : Trekking & Walking, Cultural Tours & Sightseeing
Altitude : 3.103m/10178ft(Choquequirao)
Group Size : Maximum 8, minimum 2
Level of difficulty : Moderate, scale (0 to 5) it is 3 relative
Departures Day : Any day with two people. We offer affordably priced tours for 2 people so that you can depart when it suits you best.
Highlight : Doing a Peru famous trek! Family trips recommended for nature passionate and adventure.
Acclimatization : Minimum 1 days at altitude recommended.
Open season : The dry season (March to December)
Location : Apurimac and Cusco area, vilcabamba valley and sta Teresa valley 5 hrs. drive from Cusco to start point.

Itinerary
Day 1: Cusco – San Jose de Cachora – Chikiska – Playa Rosalina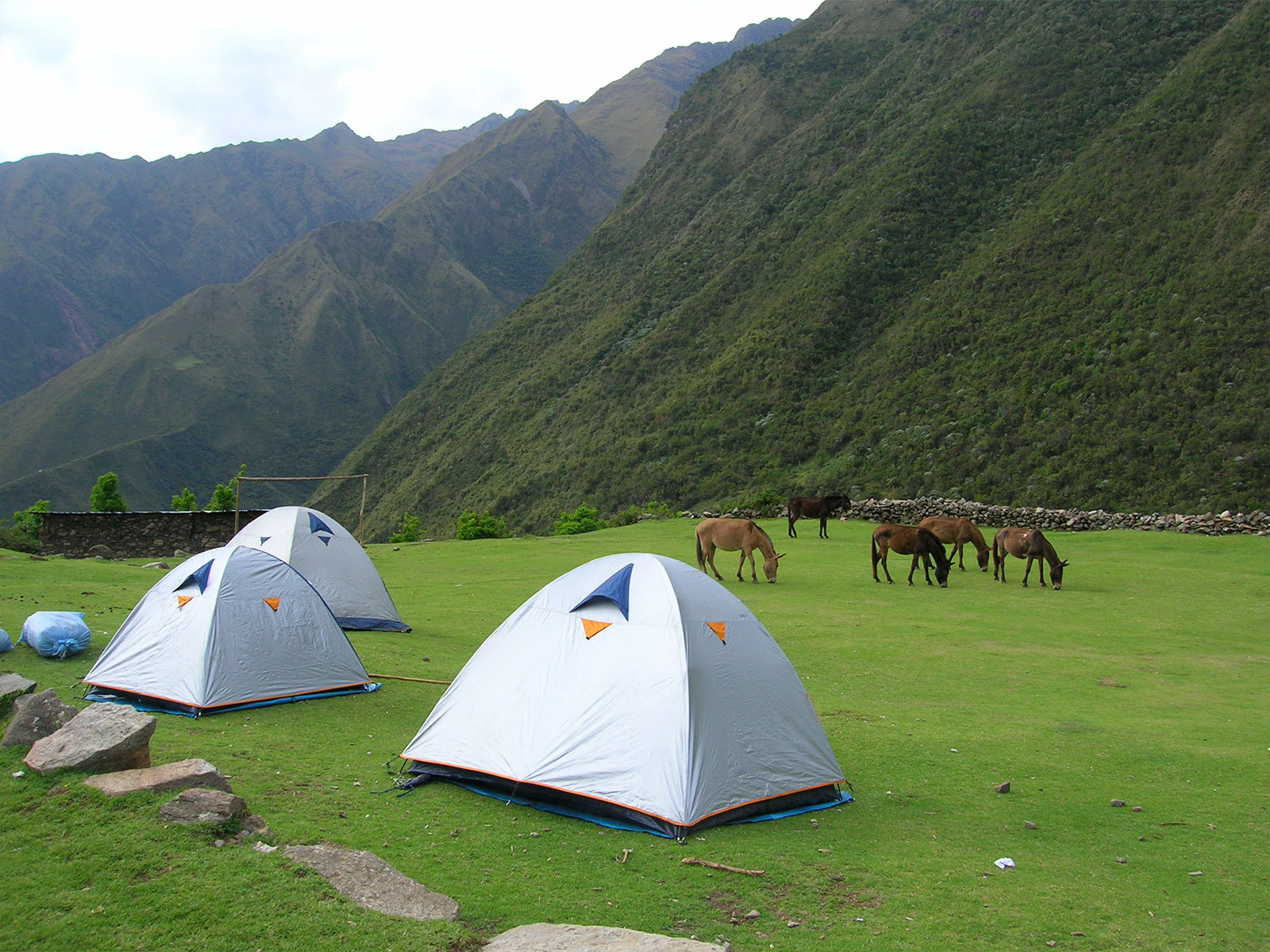 The Bus will pick us up at the hotel at 6am and will transport us to the disctrict of San Jose De Cachora (3 hours) where we will begin the walk. This will be the first section of ascending until we reach the Chikiska zone. After lunch we will descend until our first campsite at the shores of the Apurimac River known as the Rosalinas beach. On this day we will walk for between 5 and 6 hours according to the speed of the group.
Meals : L/D
Accommodation : Tents
Maximum Altitude : 3400 m/11150 ft.
Minimum Altitude : 2000 m/6560 ft.
Distance travelled : 19 km
Approximate Walking time : 6-7 hours
Day 2: Playa Rosalina – Santa Rosa – Marampata – Choquequirao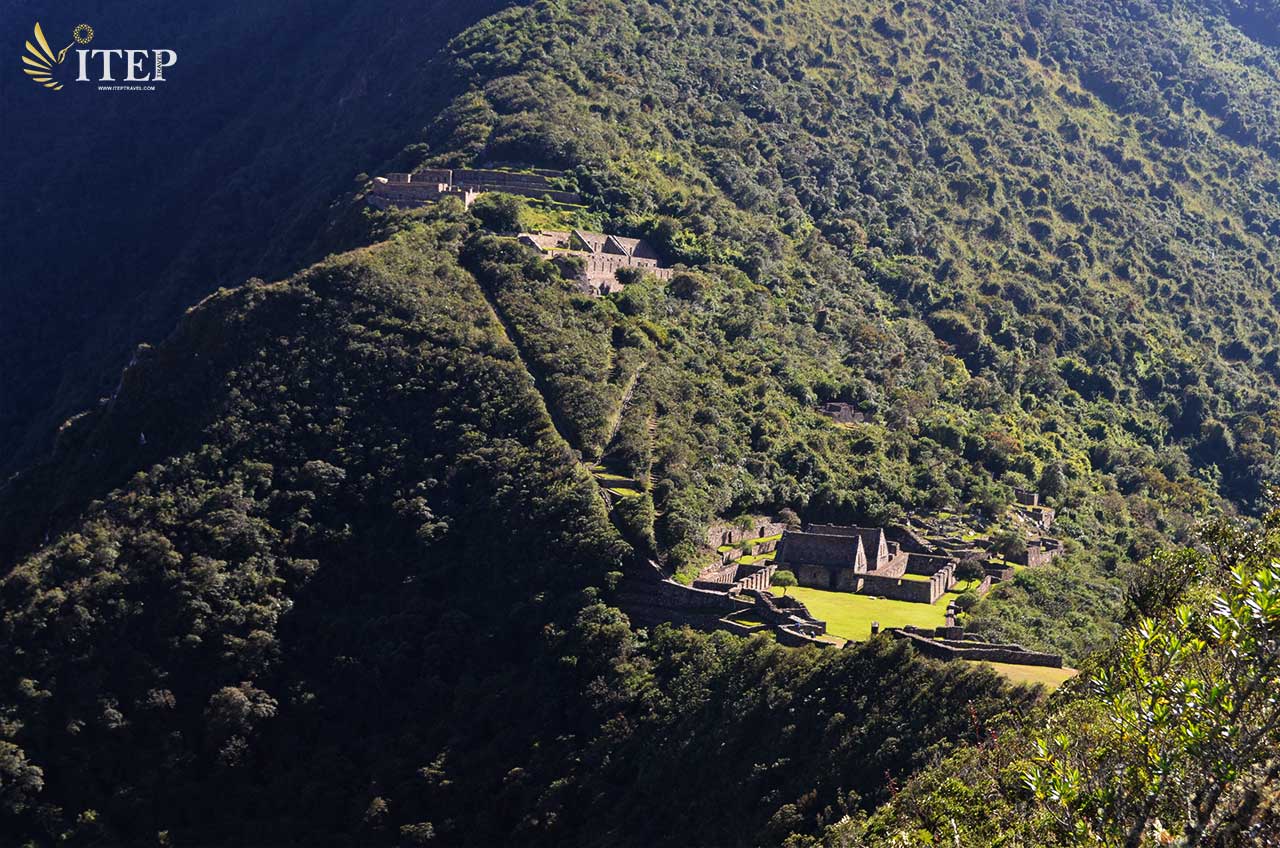 Again veru early and after breakfast, we will begin a physical day of hiking which will also be very rewarding. The path takes us to the top of the mountain to Marampata (3000m.s.n.m.) where we will have lunch and regain energy which will allow us to reach the summit of Choquequirao (3650 m.s.n.m). Here we will rest for the night hopefully witnessing a beautiful sunset from our comfortable tents. This day contains 10kms of walking.
Meals : B - L – D
Accommodation : Tents
Maximum Altitude : 3150 m/10170 ft.
Minimum Altitude : 2000 m/6560 ft.
Distance travelled : 12.5 km
Walking time : 6-7 hours
Day 3: Choquequirao – Santa Rosa – Chiquisca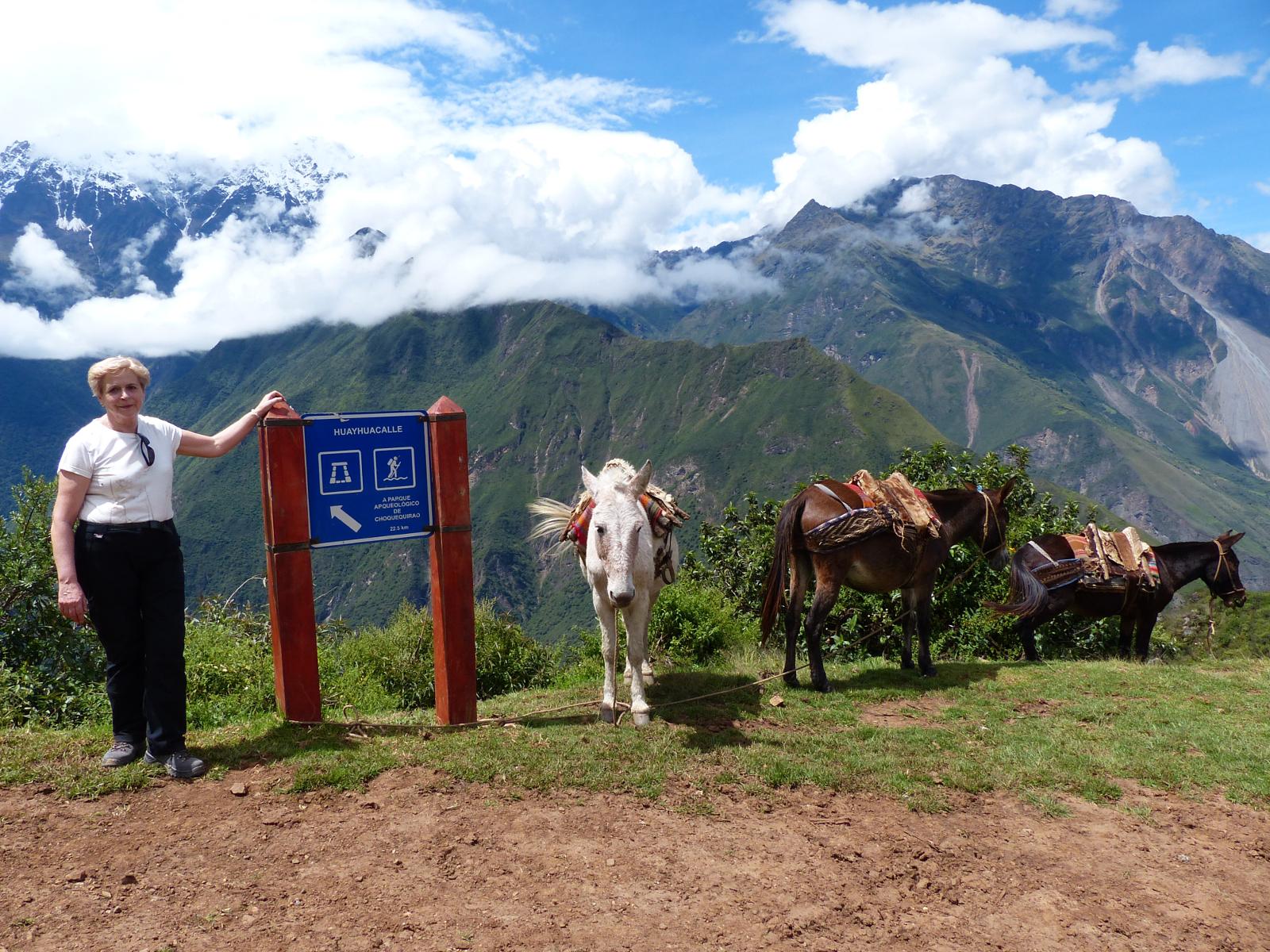 We will begin the day at 5am where, after breakfast, we will visit the archaelogical complex of Choquequirao, the most important and furthest point of this excursión. After the visit and we have had time to explore, we will come back to Cusco via the same route. Along the route we will hike up to Chiquisca where we will camp overnight for our last camp spot. This day will contain about 5 hours of hiking.
Meals : B - L – D
Accommodation : Tents
Maximum Altitude : 3150 m/10170 ft.
Minimum Altitude : 2000 m/6560 ft.
Distance travelled : 15 km
Approximate Walking time : 7-8 hours
Day 4: Chiquisca – Capuliyuc – Cachora – Cusco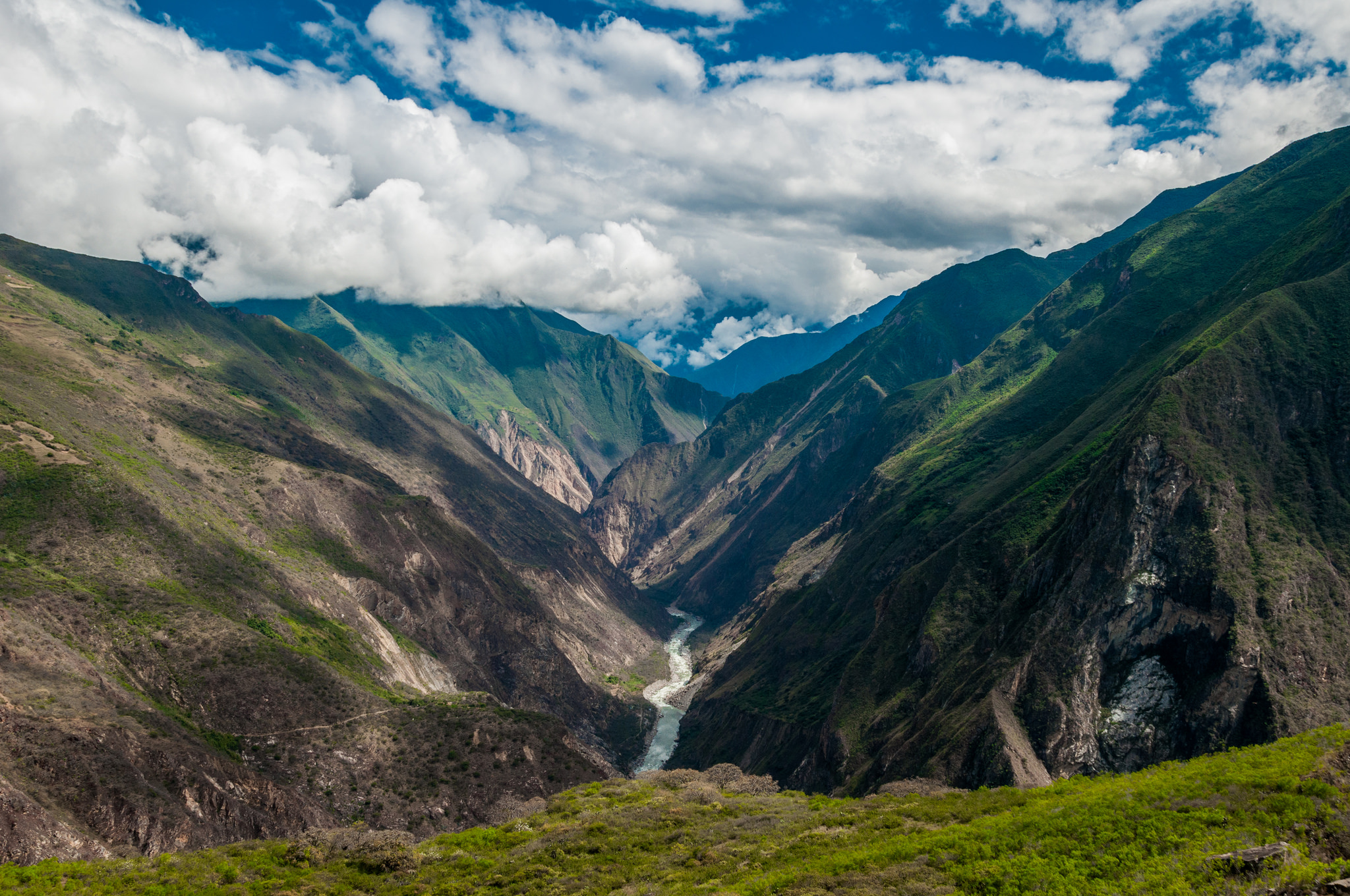 The days activities start at 7am for the final leg of the trip. There will be a final viewpoint that we hike up to called Wayna Qalli. From here we will be able to appreciate the Apurimac River Canyon rated by many as being the most spectacular in South America. Completing the journey, we arrive at the town of San Jose de Cachora where our transport will bring us back to Cusco. We will arrive back at around 5pm. The days walking will take about 3 hours.
Meals : B - L
Accommodation : Tents
Maximum Altitude : 3400 m/11150 ft.
Minimum Altitude : 2800 m/9200 ft.
Distance travelled : 16 km
Approximate Walking time : 6 hours
What's Included
Transfers
Bilingual guide
Entrance ticket to Choquequirao
3 breakfasts / 4 lunches / 3 dinners.
Horses to carry personal items (max. 5 kilos).
Snacks
0.5 liters of water every day
First aid kit
Oxygen bottle
Car from Cachora to Cusco
Not Included
The breakfast on the first day and the dinner on the last day
More than 0.5 liters of water is not included (water can be bought during the trip.
Extra horses for carrying personal items (optional)
Tips for the guide, horsemen and chef.
Choquequirao Trek 4 Days Map
What to bring for your Tour